Harley Quinn in "The Laughing Fish"
Source: TV
Layers: 1
No sketches available
Standard size

Copy Unmatching Background

Added 8/20/2017
Updated 9/7/2018

Harley Quinn
Batman: The Animated Stories E34

Title: "The Laughing Fish"

Original airdate: January 10, 1993

Director : Bruce Timm

This is Harley Quinn 2nd appearance on TV.

Joker unleashes a toxin into Gotham City's harbors, causing all the fish affected to mutate into "Joker fish", with a deformed smile clearly resembling his own.

The picture below is the screen capture from the animated serie (4:03).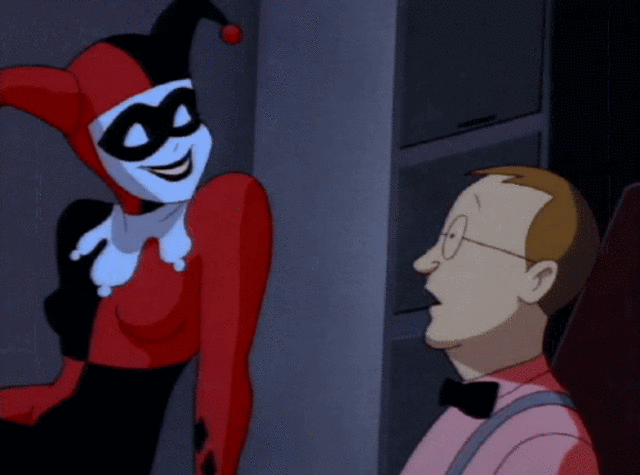 Click to open in new window