OAV 1 - Ryô Saeba & Nina Shuntenberg
Source: OVA
Layers: 1
No sketches available
Cel Number: A9
Standard size

Original Unmatching Background

Added 1/27/2017
Updated 12/31/2018

OAV City Hunter: Ai to shukumei no Magnum
Released : 1989

Ryô - Nina, you don't know how to use chop sticks, do you? Let me teach you how to use them.
Nina - No, thank you. I can do it by myself.
Ryô - Don't be shy, come on!
Ryô - Wow look what I did. Let me clean those for you!

The picture below is the screen capture from the OAV (21:11).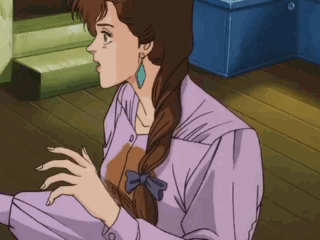 Click to open in new window