Ep. 114 Ryô Saeba (Nicky Larson) chasing Brunette
Source: TV
Layers: 2
No sketches available
Standard size

Original Matching Background

Added 12/9/2016
Updated 12/31/2018

City Hunter : Episode 114

Title: "Good Luck my Sweeper: City Streets for the both of us (Part 3)"

Original airdate: June 10, 1989

On her way to take on David Clive, the terrorist who is holding her lover hostage, Bloody Mary finds out that Kaori has snuck in the vehicle with a large cache of weapons. The duo proceed to bust into David Clive's hideout, with Ryo and Umibozu in hot pursuit. But when David Clive forces a gun into the head of Bloody Mary's lover, Ryo and Bloody Mary are forced to fight each other.

The picture below is the screen capture from the animated serie (19:15).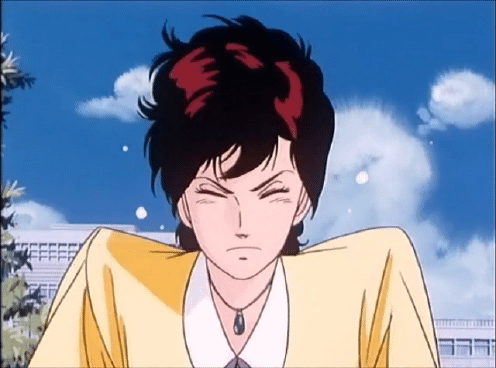 Click to open in new window