E230 - Majin Vegeta
Source: TV
Layers: 1
No sketches available
Cel Number: A5
Standard size

Original Unmatching Background

Added 8/2/2016
Updated 9/6/2018

Dragonball Z : Episode 230 (Original) or episode 215 (Kai)

Title: "Just You Wait, Babidi!! Your Aspirations Will Not Be Allowed".

Original airdate: June 22, 1994

Goku and Majin Vegeta start to fight, and their raw power is astounding. Both fighters possess incredible ability, and so far, the fight seems to be a draw.

The picture below is the screen capture from the animated serie (3:30).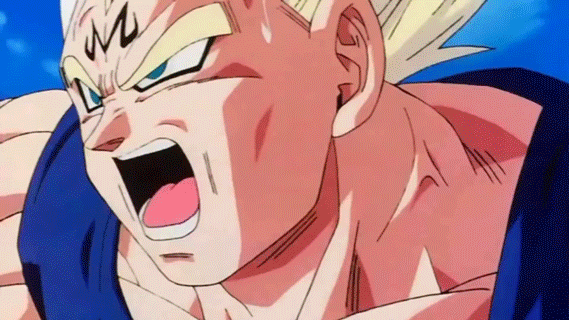 Click to open in new window